Cosmos.1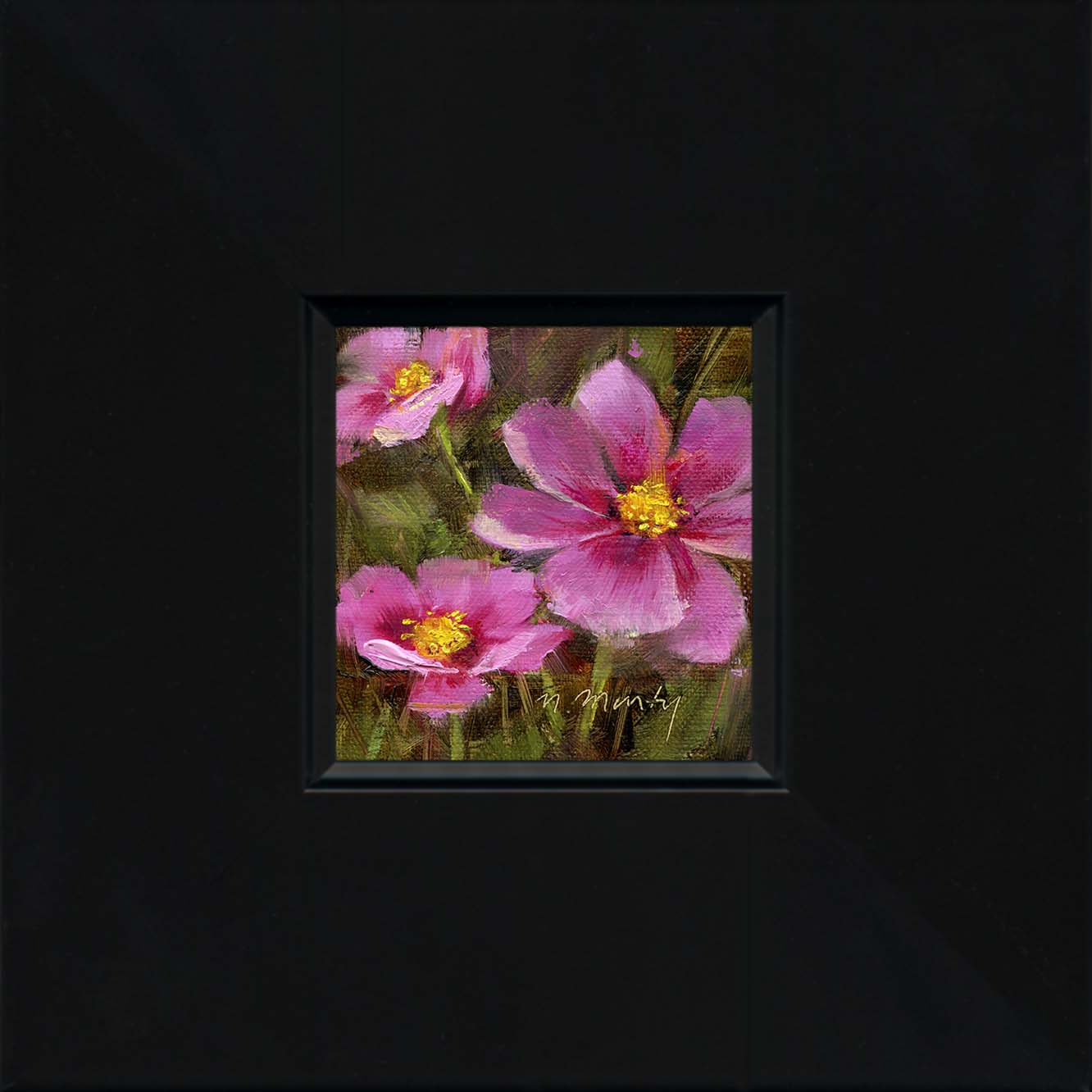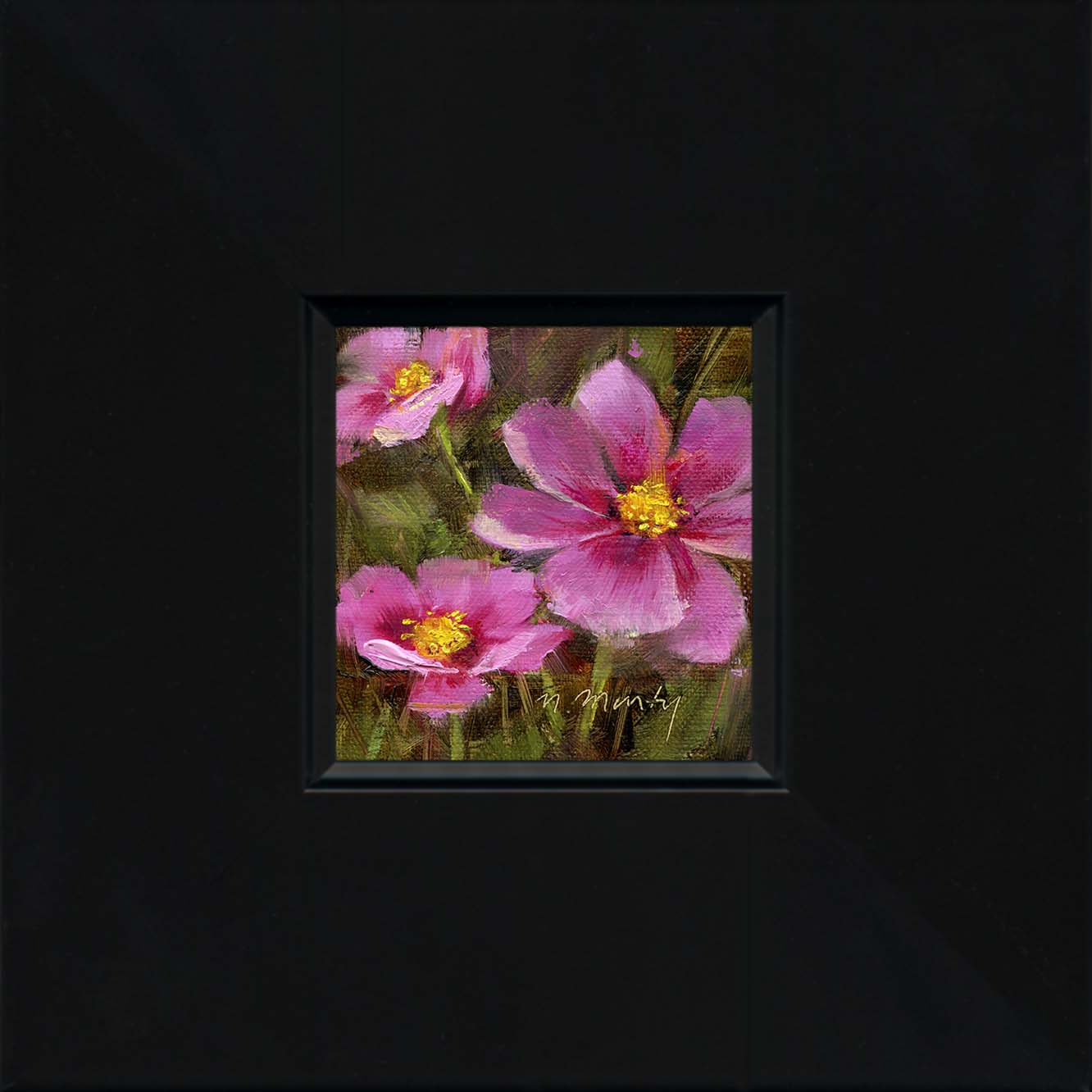 Cosmos.1
original oil painting by © Nancy Murty
oil on linen
4x4 in - artwork only
9x9 in - framed
Pink Cosmos flowers.
Framed with a beautiful 2 1/2 inch wide satin black frame that complements the warm tones and silhouetted land, the painting is ready to hang on the wall.
Shipping Options
Select Small Painting ($10) for shipping during the checkout process.
If you would like to pick up your artwork at the studio, select STUDIO PICK-UP.